About the Anna Gallagher Leadership Academy
The Tallahassee Board of REALTORS® leadership program is designed to produce quality leaders equipped with the skills and knowledge necessary to lead local associ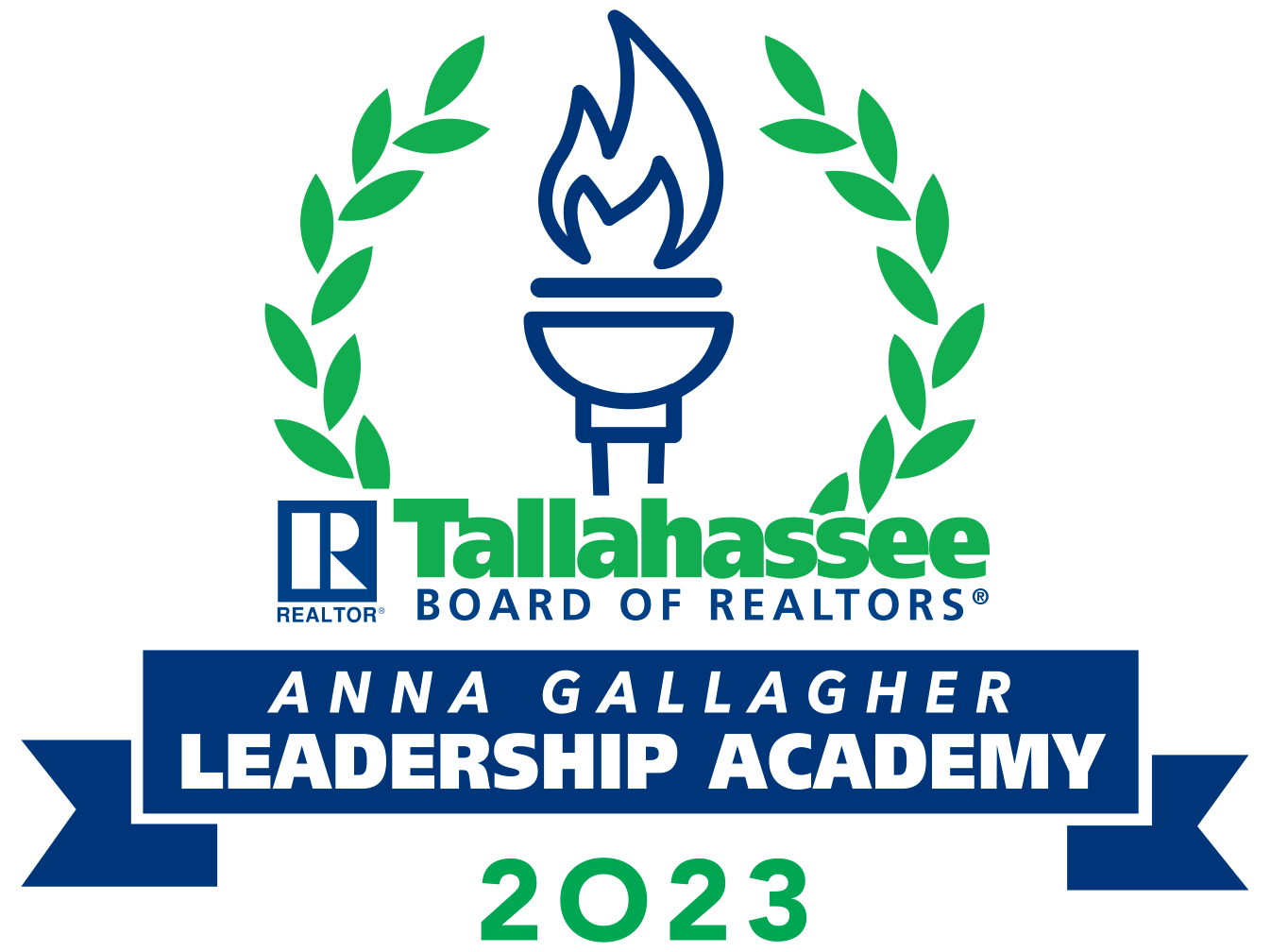 ations, and to provide inspiration and a foundation for progression into leadership roles at the state and national levels.
The program focuses on key leadership skills and association management, including:
strategic planning
risk management
building relationships with volunteers
conflict resolution
association structure
governance
community service and involvement
leadership opportunities and networks in our association
A method of instructing future leaders of the Tallahassee Board of REALTORS®, the Academy is open to REALTORS® and Affiliates who meet the minimum guidelines set forth by the leadership of TBR. This leadership training aligns with the goals set forth by the strategic plan of the Tallahassee Board of REALTORS®. Candidates completing the course will be qualified for future leadership of our Board, equipping them to serve as directors, officers, and committee chairs. Upon completion, participants are awarded the Certified Leadership Graduate (CLG) designation.
Leadership Academy Class of 2023
Joy Blomeley & Nick Mihalich, Co-Deans
Roche Akkarappuram
Brandon Chason
Karen Chason
Kevin Clark
Christopher Clouser
Sullivan Ellinor
Sarah Granger Henning
Malissa Henning
Kayla Meadows
Lisa Montgomery-Calvert
Charlotte White
Adam Young
Sponsors
CLASS SPONSORS
ACL Home Inspections
Advantage Title Group
Bell Bank Mortgage
Broger Real Estate Services, Inc.
Capital Area Technology & REALTOR® Services
ES Green & Company, LLC
Servis First Bank